Shop In Utah | Kaysville City Directory
**Listings Are Being Updated – Please be patient as our developers fix any issues
Lifelong Fitness
Categories
Health and Beauty
Business Membership
About
No Intimidation, Confusion or Ego
Are you tired of getting the same results and feeling intimidated at your current gym?
Get ready to take your health and fitness to the next level!
With comprehensive nutrition coaching available, 24/7 gym access, and Personal Trainers with credentials far above industry-standards, we are here to help YOU not only reach your fitness goals but SUSTAIN them for the rest of your life!
If you are tired of trying to get in shape by yourself fret no more! We are here to invite you onto the journey of PERMANENT lifestyle change and we will give you every tool to succeed!
Come and try us out for free and see if we are a good fit for you!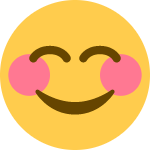 Let us show you what real change looks like. No false promises, no gimmicks or hardcore rhetoric…just a proven lifestyle change system to get you to your goal and KEEP you there!
We offer a FREE CONSULTATION to help you see if we are right for you. NO PRESSURE, and certainly no obligation. You have nothing to lose so call us today and let us show you how we can transform your life.
BTW…we have MOVED! Come and see us at 590 N. Kays Drive in Kaysville, UT 84037. We have a brand new and more spacious facility to accomodate your training needs!
**Directory is updating regularly, might not have all places listed 
Can't Find Your Favorite Local Business?